Artwork Guidelines
Art Guidelines
Our goal is to use your art file to create the best print possible. Keep in mind that to keep your order moving as fast as possible, we prefer to receive vector art formats.

We recommend that you or your graphic designer supply us with art that is ready to print. When submitting artwork, it is ideal that files are saved as EPS files.
If you need assistance with your artwork feel free to contact us at artwork@lgpembroidery.com and we will be happy to help.
Having trouble deciding where to place your logo? View our

logo placement guide

to assist you.
Need Assistance with Pantone Colors?
Sending Us Your File
For best results, please send us your design as a vector art format.
RASTER VS. VECTOR FILES
Raster files are made up of pixels and are commonly called bitmaps. Raster files are good for photographs. It can print well when you set your image size and quality high. Keep in mind that Raster files can look blurry when enlarged. Be sure to save at high quality from the start.
Vector files use coordinates to create shapes with points and lines. This file type maintains high image quality at any size. Vector designs can be enlarged without getting pixelated or blurry but the disadvantage of vector files is that photographs and images usually can't be vectorized. Vector is best for shapes and text.
How to Convert Text to Outlines
If working in Illustrator or other graphic programs, you will want to convert your text to outlines prior to sending the file. This ensures that your font does not get substituted and we will be able to keep your artwork exactly as you submit it.
To do this, you will want to go up to the menus at the top of the Illustrator program. Click on "Type" and go down to "Creat Outlines". You may also select the artwork and press Ctrl + Shift + O. Save and send us the file.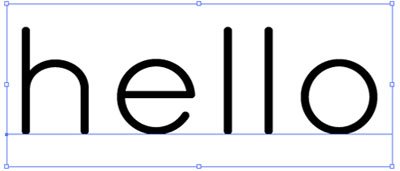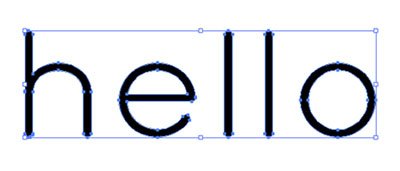 BEFORE AFTER